Windows 10 will start to display adds in the start menu after build 10565. Not porn or loans but "Suggestions" for apps you might want.
If you click them you will get to the Microsoft store (surprise) and it is reasonable to suspect that it will be possible to spend money there too.
It remains to be seen if people regard this as a service or simply adds for Microsoft "Apps"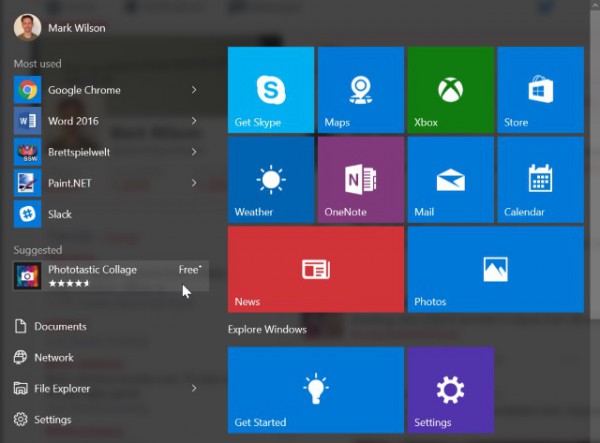 Since Windows 10 is free; Microsoft needs to get into this market where Google rules.
It is possible to rightclick the suggestion and turn them off, including future suggestions but there is a reason why it cannot be turned on by those who want the suggestions instead:
If people had to actively get the suggestions then approximately nobody would activate them.
In any case this might finance the "free" policy of Windows 10.
More
here