HP has developed a computer with curved screen - called HP envy.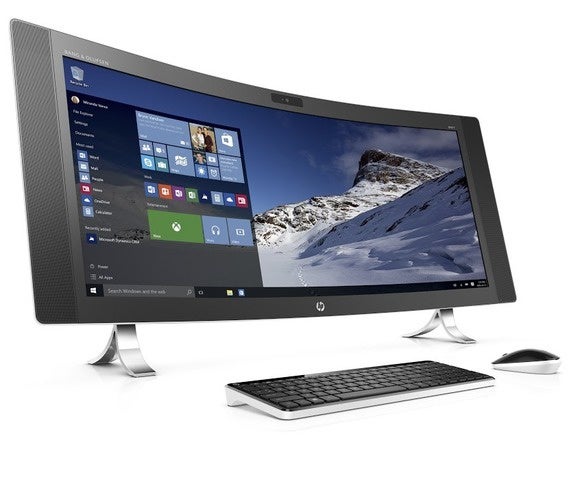 HP's Envy 34 features a luscious 34-inch curved panel and Intel's latest 6th-gen Skylake CPU... and lives up to it's name.
For those who don't have the room for a 34-inch PC, HP also introduced its Envy 24 and Envy 27.
High resolution powerful processor and quite the "looker" . Quite a comeback for the traditional desktop in these "smartphonetabletpad" times.
It will be available in November for "only" $1799,-
HP has "partnered" with Microsoft to make this the best Windows 10 experience.
If this does not exclude Linux then:
I think I want one....
More
here