The Russian website
habrahabr
has presented a USB stick that will send high voltage through your computer and virtually fry it.
One has never been seen in use but it could work in theory.
When we connect it up to the USB port, an inverting DC/DC converter runs and charges capacitors to -110V. When the voltage is reached, the DC/DC is switched off. At the same time, the filed transistor opens. It is used to apply the -110V to signal lines of the USB interface. When the voltage on capacitors increases to -7V, the transistor closes and the DC/DC starts. The loop runs till everything possible is broken down.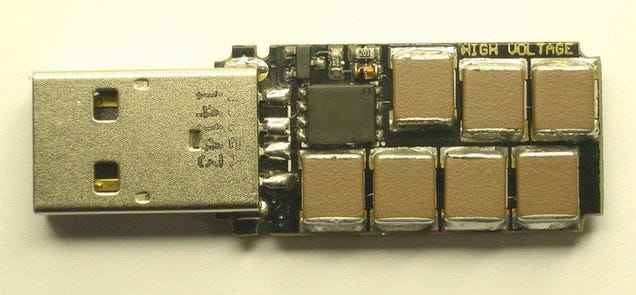 Modern laptops do not have DVD or CD slots but they do have USB ports....
If nothing else consider this to be a reminder about USB safety
More
here