There are lots of passwords that have been hacked and therefore never should be used.
Now these are gathered in a database for everyone to search!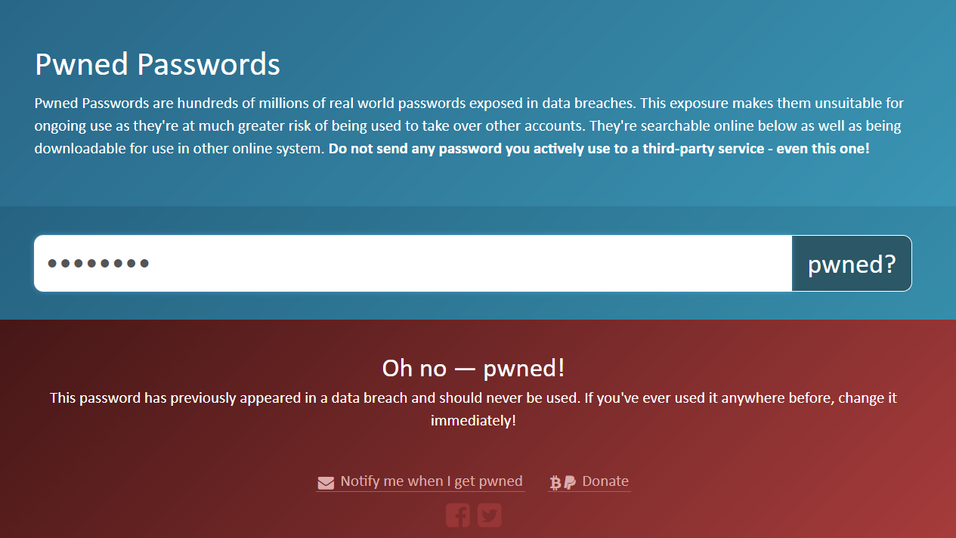 So this is a good oportunity to check if your current password is breached - right!..... WRONG!
You should never enter your active passwords on third party sites - including this one!
But you can find breached passwords that you do not plan to use
Here it is:
https://haveibeenpwned.com/Passwords
Try the ultra secret password "secret" and see if it ever has been breached ......It is great fun.
These passwords can be downloaded and integrated in your systems to forbid any password on the list; so the service can be of great value to security management,