Moderators: b1o, jkerr82508
I forsee a massive surge of users switching to linux.
https://www.computerworld.com/article/3 ... ow-it.html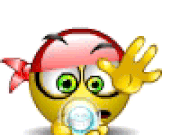 registered Linux user number 505431

Too much blood in my caffeine system and a coffee cup the size of a wading pool
---
Posts: 193
Joined: 02 Apr 2013, 08:31
microsoft.. microsoft .. microsoft.. mmmuuaaahahahah bump-pipe .. in person..
he have not become with to programming a Reactos
and the Desktop-Software renewed therewith.. and he have forget the Linuxdesktops and the Androidsystem ..

this is a only one f.. advertising for Microsoft and he can .. no, I prefer not to say that what i think me about it.. and he..
only once in comicstyle : %$"§$"&??!! what the hack &§$§$&$§$"§$ !!!!!!!

best regards
Blacky
---
Now Microsoft, which helped lead that revolution, is trying to return us to that old, centralized control model.
Yup Sauron wants that one server to control them all.......
...And we will all end up like Gollum
Fact: Microsoft has been instructed and has cooperated with US agencies to give them our data (PRISM +++).
Fact: Microsoft pretend to be opposed to this but it does not matter if that is true or not. The government will win every time.
Fact: The US government is not my government and that is the case for most people in the world.
Fact: The US government is lead by Trump. (Fact b: He cannot tell the difference between "would" and "would not").
Fact: Other governments are not likely to be much different so one big Server to hold or control all our data is a REALLY bad idea.
There is only one small Hobbit standing between us and total darkness; Linux!
Manjaro 64bit on the main box -
Intel(R) Core(TM) i7 CPU 920 @ 2.67GHz and nVidia Corporation GT200b [GeForce GTX 275] (rev a1
. + Centos on the server - Arch on the laptop.
"There are no stupid questions - Only stupid answers!"
---
And do not forget that MS wants to embrace Open Source. I say, NO, but Hell NO! If you do not want the Linux code hijacked by this termite of technology.

Let me see... how many Open Source projects have been gulped by them... Skype is a good one and where is now?
---
Posts: 193
Joined: 02 Apr 2013, 08:31
and now.. it is become around GitHub very silence about that ..

think about .. .. .. ..
---
---